Friends of Indonesia – Australia
With the blessing of His Eminence Metropolitan Hilarion
Friends of Indonesia-Australia was established in July 2010 to aid the priests and parishes of the Indonesian Orthodox Church (Gereja Orthodox Indonesia – GOI) who make up the Indonesian Deanery of  ROCOR's Australian and New Zealand Diocese.
Mount Merapi Volcano Eruption Refugee Appeal
The active volcano Mount Merapi on the Indonesian island of Java erupted on the 25th of October. It continues to spew hot gases and ash as far as 5,000 meters into the atmosphere, wreaking havoc on surrounding villages and farms, and disrupting air travel. 194 people have been killed, and at least 350,000 fled their homes, and cannot yet return because of the danger of further eruptions.
Two of our Indonesian priests, Father Markus Wiyono and Father Barnabas Elu van Basten have parishes and mission centres in this area. With their parishioners they are actively involved in rescuing those trapped by the disaster and also in providing emergency relief to the homeless refugees.
Please Help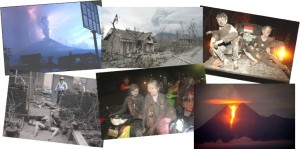 Please send your donation, big or small, to help Father Markus, Father Barnabas and our Indonesian Orthodox brothers and sisters show the love and compassion of our Lord Jesus Christ to the refugees.
All money will be sent directly to the FOI-A Finance Committee in Jakarta, added to the local fundraising efforts of the Russian and Indonesian Orthodox parish communities in Jakarta and sent directly to Father Markus and Father Barnabas to purchase food, clothing, shelter, baby food etc.
Send cheque or money order to:
Friends of Indonesia-Australia
57 Crown Street
St Peters NSW  2044
Or direct deposit to:
Friends of Indonesia-Australia
Commonwealth Bank, BSB: 062128 Account: 1049 9901
For information about the Mt Merapi Volcano Refugee Appeal or Friends of Indonesia-Australia please contact Hieromonk Joachim – (02) 4626 3945 or Protodeacon Christopher Henderson – 0421 646 422