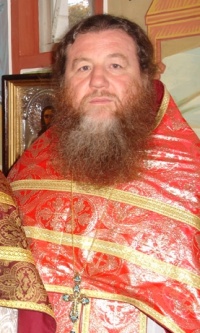 In July of 2008 the Australian and New Zealand Diocesan Liturgical Music Committee organised the 5th Diocesan Choral Conference.
The conference took place in Sydney over a period of 5 days and its already rich programme was greatly enhanced by the presence and inclusion of the Moscow Danilov Monastery Choir.
Conference activities included a range of lectures, workshops, demonstrations, divine services and concerts, all aimed at teaching and improving the skills of church choir conductors, singers and readers.
The participation in the conference of many young people from parishes all over the diocese was particularly encouraging as it attests to continued interest, growth and development of our church choirs.
The organising members of the Diocesan Liturgical Committee should be very heartily congratulated for their tremendous effort and for a job done so well. May our Lord bless their endeavours, always!
The success of this conference was also significantly contributed to through a generous grant of the Fund For Assistance to the Russian Orthodox Church Outside of Russia. A total of 15 young people from 6 different cities and states, including Auckland, New Zealand,  applied for and received financial assistance from the Fund For Assistance (FFA) to ROCOR to help with their travel expenses or conference registration fees, or both. The total sponsorship monies amounted to $A4,125. Youth applicants were granted between $100 to $360, depending on the distance and cost of their travel.
It should be noted that many of these youth, some of whom are students, would not have been able to travel and participate in the Choral Conference had it not been for the munifecence of the Fund For Assistance. May the patrons of the FFA always feel the closeness of our Lord in the course of their work!
With love in Christ,
Archpriest Gabriel Makarov,
On behalf of the Synodal Youth Committee